User Skills - Subject Guides
Public Relations
SCOPE:  This subject guides covers different types of resources such as books, encyclopedias, dictionary, study guides, e-books, recommended databases and more, specifically to guide students on studies related to Public Relations. If you can't find what you're looking for, remember to ask a librarian!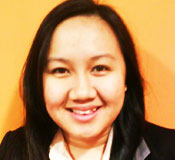 Public Relations >
Taylor's Catalogue
Reference
Dictionaries & Encyclopedia
Unfamiliar Phrases and Concepts in your Reading List and Assignments Questions could make your life difficult. Look it up in a dictionary or encyclopedia first. These resources can help you out:
N/A
Guides
By giving you an overview of your topic, a guides can tell you what's new. You can find all kinds of facts, figures and precise information to add to your knowledge.
N/A
Call Number
Use the search in the Library Catalogue. You can search using words like – tourist. You can also browse the Catalogue, or the shelves using the call numbers:
DDC Call Number Classification
Call No.
Academic Writing
808.02
Creative thinking
153.35
Crisis Management
658.4056
Critical thinking
160
English literature
820.8
Feature Writing
070.44
Public Relations
659.2
Public speaking
808.51
Special events - Marketing
659