Search the collection
One step to access resources from all the Taylor's Library collection.
Announcement
Taylor's Library Operation Hours Effective 29 March 2021
TAYLOR'S LIBRARY OPERATION HOURS EFFECTIVE 29TH MARCH 2021
Taylor's Library (both at the Lakeside campus and Taylor's Clinical School, Sg. Buloh) will resume its operation from Monday, 29th March 2021. Please refer to the latest announcement via Library website at https://taylorslibrary.taylors.edu.my and Library social media platforms (Facebook & Instagram). Please adhere to the COVID-19 safety and follow the instruction from library staff.
Subject Guides
Browse our catalog by subject.
See what's available in our library
Learn more
Request a Purchase
Book, Journal, Audio Visual & Online Resources
Learn more
Frequently Asked Questions
How can we help you?
Find a topic below: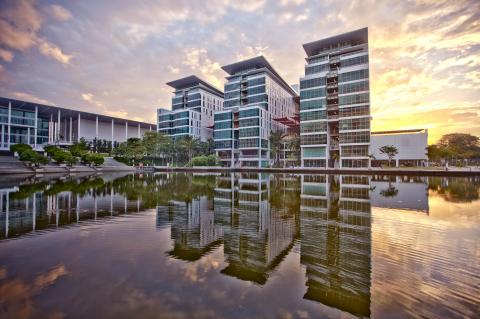 Good news! Taylor's  Library (both at the Lakeside campus and Taylor's Clinical School, Sg Buloh…
Navigating Journal Peer Review : A Guide for Authors and Reviewers Webinar. This webinar is…
Wiley Online Library : Best Practice Webinar. This webinar is for researchers, librarians, and…
Upcoming news events
Hello from Library!
Description: Join us  for an introduction to Taylor's Library staff, facilities, services and more.
Featured Books
Find and explore your new favourite books handpicked by our staff. Our collection is wide and we add on to it very regularly.
Click Here
to see a list of all our new book collection.
Click Here
to see more of our featured eBook collections.