User Skills - Subject Guides
Advertising
SCOPE:  This guide will introduce you to resources on communication, marketing and any courses related to advertising. This subjects guide covers different types of resources such as books, e-books, encyclopedias, dictionaries, handbooks, and more.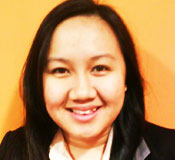 Advertising >
Taylor's Catalogue
Reference
Dictionaries & Encyclopedia
Guides
By giving you an overview of your topic, a guides can tell you what's new. You can find all kinds of facts, figures and precise information to add to your knowledge.
Subject Heading:
N/A
Call Number
Use the search in the Library Catalogue. You can search using words like – tourist. You can also browse the Catalogue, or the shelves using the call numbers:
DDC Call Number Classification
Call No.
Advertising
659.1
Advertising, Cost effectiveness
659.1
Advertising, Cross-cultural studies
658.802
Advertising, History
659.10973
Management in advertising
658.8
Career in advertising
659.02373
Advertising campaigns
302.2
Advertising media planning
659.111
Advertising Social Aspects
659.1
Advertising, Point-of-sale
659.157
Advertising, Political
659.1019
Advocacy advertising
659
Broadcast advertising
659.14
Commercial art
741.6
Comparative advertising
659.1
Creativity in advertising
650.1
Institutional advertising
658.802
Internet advertising
658.84
Television advertising
659.143
Advertising, Brand name products
659.1