User Skills - Subject Guides
Journalism
SCOPE:  This subject guides covers different types of resources such as books, encyclopedias, dictionary, study guides, e-books, recommended databases and more, specifically to guide students on studies related to Journalism. If you can't find what you're looking for, remember to ask a librarian!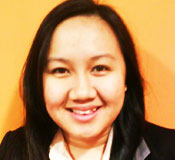 Journalism >
Taylor's Catalogue
Reference
Dictionaries & Encyclopedia
Guides
By giving you an overview of your topic, a guides can tell you what's new. You can find all kinds of facts, figures and precise information to add to your knowledge.
Subject Heading:
N/A
Call Number
Use the search in the Library Catalogue. You can search using words like – tourist. You can also browse the Catalogue, or the shelves using the call numbers:
DDC Call Number Classification
Call No.
Broadcast journalism
070.19
Foreign news
070.4332
Freedom of the press
323.445
Interviewing in journalism
070.43
Journalism
070.4
Journalism - Authorship
808.06607
Journalistic ethics
174.9097
Literature
809
Newspaper publishing
070.5
Newspaper reading
332.6
Online journalism
070.4
Photojournalism
070.49
Publicity
659
Radio journalism
070.194
Reporters and reporting
070.43
Sports journalism
070.449796
Women and journalism
070.1082